Bring your waste materials to Surovina!
For several years now, we have connected with various societies, organisations and local schools. Through joint campaigns, gatherings and events we want to increase environmental awareness and point out the good practices of organisations, schools and societies that would be worth pursuing.
Organise a campaign for collecting waste raw materials to provide additional income for your society!
Surovina, in cooperation with various societies, organises small or large campaigns for collecting waste materials every year.
The date and place of collection is mutually agreed upon, and we also help you inform the other town residents about the campaign. At the end, we provide safe removal of waste raw materials and appropriate payment.
Contact:
Petra Žunkovič
T: +386 (0)2 70 72 115
E: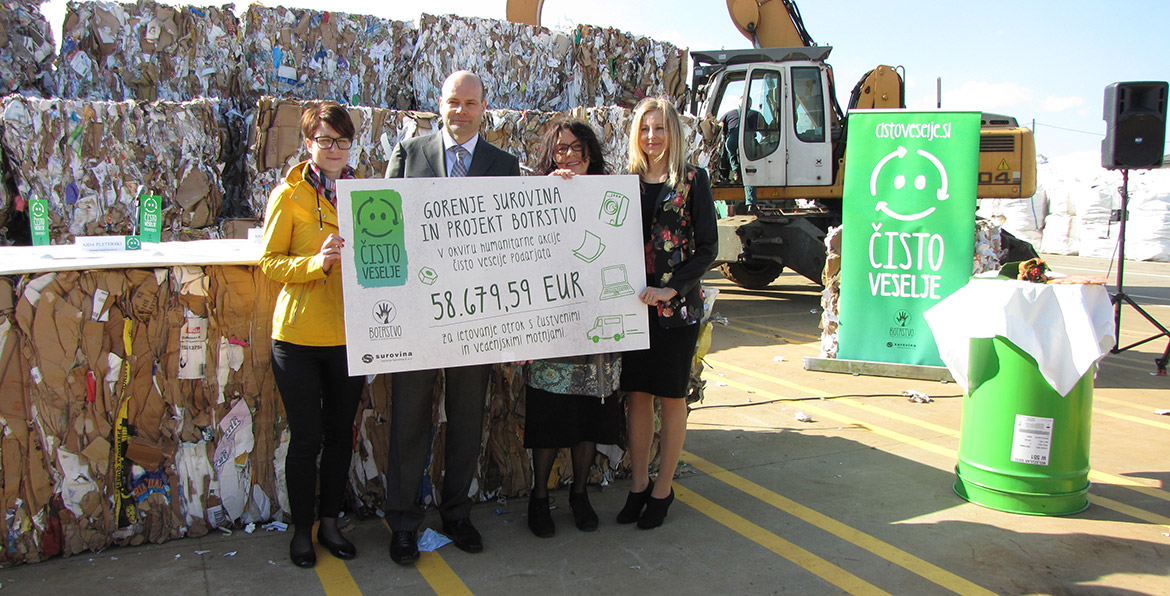 We cooperate with many local societies, schools, organisations, and the satisfaction is mutual.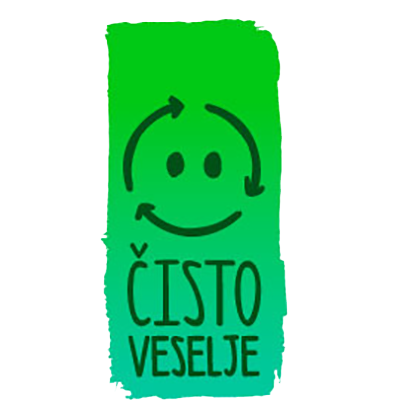 Čisto veselje
"Čisto veselje" ('Clean fun') is a pan-Slovenian charity campaign for the collection of waste raw materials. Surovina d.o.o. cooperates with the Slovenian Association of Friends of Youth in the "Botrstvo" project with the objective to help. The "Čisto veselje" campaign raises awareness of the meaning of nature conservation and at the same time encourages people to help children with emotional and behavioural disorders.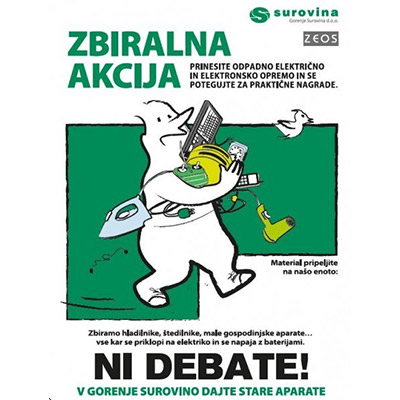 Ni debate – v Surovino dajte stare aparate
The "Ni debate – v Surovino dajte stare aparate!" ('No worries – give your old appliances to Surovina raw materials!') campaign organised in collaboration with Zeos is intended to raise awareness of the meaning of separated waste electrical and electronic equipment collection among primary school children and the general public. For three weeks, everything connected to electricity and powered by batteries is collected in a certain region. The best schools are rewarded with a concert by a known Slovenian musician and the town residents receive practical prizes. Through play, we manage to collect as much as 200 to 300 tonnes of waste electrical and electronic equipment within a short period of time. But most of all, we are proud to have raised awareness among many young people through play during these years, who now expand their knowledge further.