Disposal of confidential documents and disposal of goods in the presence of a commission
Ensure the safety of confidential data from their creation to disposal!
Adequate and safe disposal of confidential documents and electronic data carriers has never been as important as today. Nearly every company handles a variety of confidential information and sensitive personal data in their operations that may cause extensive business and moral damage if they fall into the wrong hands. That is why it is important to entrust the disposal of such data to professionals!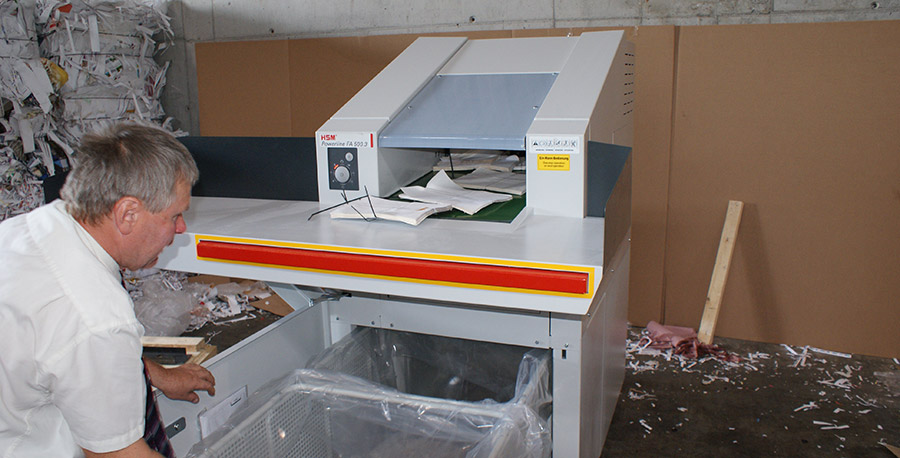 At Surovina we offer everything you need for professional, safe and secure disposal of confidential documents and data carriers. All our processes, equipment and tools are consistent with applicable laws, regulations and standards. At the same time, we provide safe collection and storage of confidential documents and data carriers prior to disposal, in order to prevent theft and possible misuse. The disposal is carried out at your location (you meet with our expert who brings all the necessary equipment) or at the location of Surovina, in which case we also provide for adequate and safe removal.
When doing business, companies often deal with expired products, products of inadequate quality or useless products. At Surovina such products are disposed of in the presence of a commission and the relevant certificates are issued.
Elements of safety that we provide:
locking of containers and container monitoring systems,
fleet management system,
GPS tracking of all vehicles,
central video control system with recorders and the possibility of remote access,
central alarm system.