Solid fuel from waste; transform your waste into energy.
The recovery of solid fuels from waste is a solution for waste that is not suitable for recycling or material recovery, which includes plastics, paper, cardboard, wood, textile and other flammable materials. Such methods of processing non-hazardous waste into solid fuels represents an alternative to waste disposal by which we, as an ecologically informed company, are reducing negative impacts on the environment.
Our solid fuel is suitable for co-incineration in cement kilns, power and heat plants, and its production is always adjusted to the requirements of the acquirer. Although delivery of this type of alternative fuel still constitutes a cost, it allows for zero waste disposal.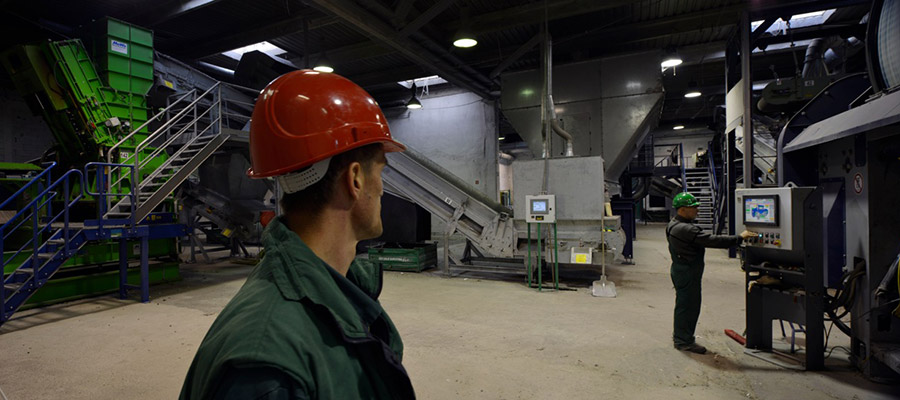 The development unit of Surovina uses innovation developed on the basis of its own research to find and pave new ways for the use of wastes as sources of energy. We were awarded a silver medal for our innovative production of solid fuels from non-hazardous wastes, from the Chamber of Commerce and Industry of Štajerska and the Chamber of Commerce and Industry of Slovenia.